ISTQB Certified Tester AL Testmanager en
Jump to navigation
Jump to search
Das BITPlan und Muth Partners 5-Tage Training zum Certified Tester Advanced Level
nächste CT-AL-Testmanager Termine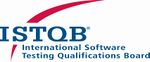 Zum Thema ISTQB Certified Tester Testmanager / Advanced Level finden in der nächsten Zeit folgende Seminare statt: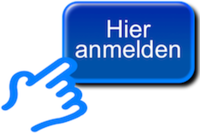 We also offer our training courses in German language!
Your benefits
Training course with a maximum of 10 participants
All course slides with exercises and sample solutions
Daily repetition of the subjects
Snacks and lunch during the course
Hints and links to prepare for the examination prior to the training course
Registration on request for the examination



Travel and accommodation are not included. We are pleased helping you to plan your journey and your stay.
Price
Learning objectives
You learn the methods, techniques and terms of the software test management.
You can develop, update and rate test concepts.
You can plan, regulate and observe a project in all phases
You know techniques to estimate test investments.
You know how to establish test reports conforming to standards.
You recognize the risks of projects and products from a test manager's view and you can judge those.
You are able to integrate processes of project, change, risk, and configuration management in your test project.
You can shape the persecution of faults efficient.
You learn how to optimize your test processes with models of improvement.
You can arrange and motivate a test team optimal for the situation.
You know the different test tools and how they are used.
Objectives
The workshop is based upon the curriculum by the ISTQB®.
Fundamental aspects
Test processes
Test management
Reviews
Variation management
Test improvement process
Interpersonal skills and team composition

testing in the Software life time cycle
multi-systems
systems relevant to security
metrics and measurement

models of test processes
planning and steering of tests
analysing and drafting of tests
realizing and executing of tests
Evaluation, reports, conclusion

test management documentation
testrating und temporal test planning
shared testing, outsourcing and insourcing
risk-oriented testing

review-types
management review and audit
factors of success for reviews

fault life time cycle
management of metrics and variation
communication of variation

categories for test tools
concepts for test tools

dynamic in the team
testing in the organization structure
motivation and communication
You can get the current curriculum of ISTQB® here
Target group
Test Manager, quality manager, software tester, project leader, QS-agent
Pre-requisite Experience
You do not need some software experience for the workshop, but it is helpful for a better understanding.

Here is what you need for your following examination:

a certificate to the ISTQB® Certified Tester – Foundation Level (please bring a copy)
proof that you have worked at least 18 months in the subject
Prüfung
Duration: 180 minutes (225 if the test is not held in your mother tongue) with 65 multiple-choice questions
You can get the current examination regulation of ISTQB® here
Your contact person - also for Inhouse Trainings
Do you have any further questions or particular wishes ?
We offer exclusive training courses for your organisation on your own premises. You are kindly invited to discuss dates, training language (German or English) and conditions with us.
The contact person for training courses is Maria Fahl.