Requirements Engineering (CPRE-FL) en
Jump to navigation
Jump to search
4 Day Requirements Engineering (CPRE-FL) course by BITPlan
upcoming CPRE-FL dates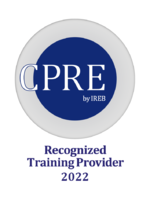 The following seminars for the topic Certified Professional for Requirements Engineering / Foundation Level will be held in the near future:
| Language | Topic | From | Until | City | Trainer |
| --- | --- | --- | --- | --- | --- |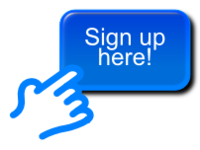 We recommend our UML Introduction the day before every training.
We also offer courses in German language!
Overview of training couse
In four days you achieve two aims:

To master the content of the course for a successful examination
and to gain knowledge of software architecture for your day-to-day practice

Through the practical exercises you will get a feeling for Requirements Engineering
On the last training course day the CPRE-FL examination takes place.
Objectives
Defining of the system and system context
Determination of requirements
Documentation of requirements
Natural language documentation of requirements
Model driven requirements documentation
Checking and coordination of requirements
Management of requirements
Tool support
Here you can find the recent curriculum from IREB.
Description
The program "Certified Professional for Requirements Engineering" consists of several modules. The first module is offered by BITplan as a 4 Day training Course followed by an examination. In the foundation level training course model independent and interdisciplinary foundations of requirments engineering are taught. Thereby we are not limited to the hard facts but also take soft factors e.g. the defining of the "right" stakeholders into consideration. The training course teaches the importance of the process that is essential for the realisation of a software product or software system. Requirements can be distinguished from wishes. They are recorded and documentated as specifications. The training course finishes with a final examination of 75 minutes. If you pass the examination you are awarded the certificate for the qualification "Certified Professional for Requirements Engineering" Foundation Level.
Pre-requisite Experience
Basic knowledge of UML (Unified Modeling Language) are required. If necessary they can be refreshed with a UML-day.
UML Introduction
Target audience
Target audience are advanced persons and beginners in the requirements engineering. Everybody with high standards of quality and professionalism should attend this training course. It is suitable for business analysts, requirements managers, project managers, consultants as well as for software and system developers.
Your benefits
ProfiWiki with networked learning content, quizzes and glossary
Interactive Teaching and Active Participation
Ring binder with commented course material (colour print)
Certificate of attendance
Registration for the CPRE-FL exam upon request
Lunch
Coffee, tea and cold drinks
Cookies, cake, fruit and vegetable snacks

Travel and accommodation are not included. We are pleased helping you to plan your journey and your stay.
References
BITPlan trained the 4 best German CPREs.
March 2015: The FUTURE NETWORK CERT honored the top 20 participants of requirements engineering.


" The training has encouraged me that the way I record requirements is right.
The knowledge helps me a lot. Maybe I will now pay more attention to the traceability of requirements. "
Lutz Leitner
Aventon Technology


Prices
| Training Course | 1960,- € |
| --- | --- |
| Examination fee CPRE-FL | 250,- € |
| Optional UML-Day | 489,- € |

Prices excl. VAT
Examination
Duration: 75 minutes with 45 multiple-choice questions
Here you can find the recent examination regulation from IREB.
Your coaches
Wolfgang Fahl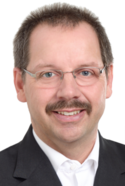 Wolfgang Fahl is founder and owner of BITPlan GmbH, Germany. He teaches Softwarearchitecture but is also involved with commercial and open source software development projects a lot.
BITPlan is not a pure training company.
For more than 25 years Mr. Fahl has been developing software in a wide range of industries. This is his strength in the training business.
Through his many years of practical experience, he helps you to find personal examples that make the content of the curriculum tangible and comprehensible.

This is also supported by a variety of training formats, e.g. a practical exercise that leads through the seminar.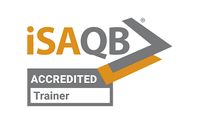 Dr. Oskar von Dungern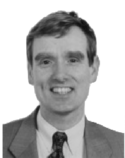 Oskar von Dungern is, in addition to Martin Rösch and owner Wolfgang Fahl is another very experienced top trainer at BITPlan.

With more than 25 years of experience in the software sector, he has been able to supplement the teaching content with individual practical examples and ensures a long-term benefit for the participants.
Frank Hoffmann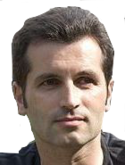 Frank Hoffmann is one of our top trainers. For over 18 years, Mr. Hoffmann has taught a wide range of topics to more than 600 people in a practical way.
He is one of the pragmatic trainers who will help you convey ideas, tools and techniques.

He uses a variety of training forms which are tailored to your organization.
Your contact person - also for Inhouse Trainings
Do you have any further questions or particular wishes ?
We offer exclusive training courses for your organisation on your own premises. You are kindly invited to discuss dates, training language (German or English) and conditions with us.
The contact person for training courses is Maria Fahl.